MyRotary
2. Why use MyRotary?
MyRotary is a Rotary International website which contains so much information about Rotary as well as online courses you may wish to do. At times, the website may be a little slow to load, however, have patience as once you get to the site you will discover a wealth of material. The Learning and Reference centre has many courses about aspects of Rotary and also for professional and personal development.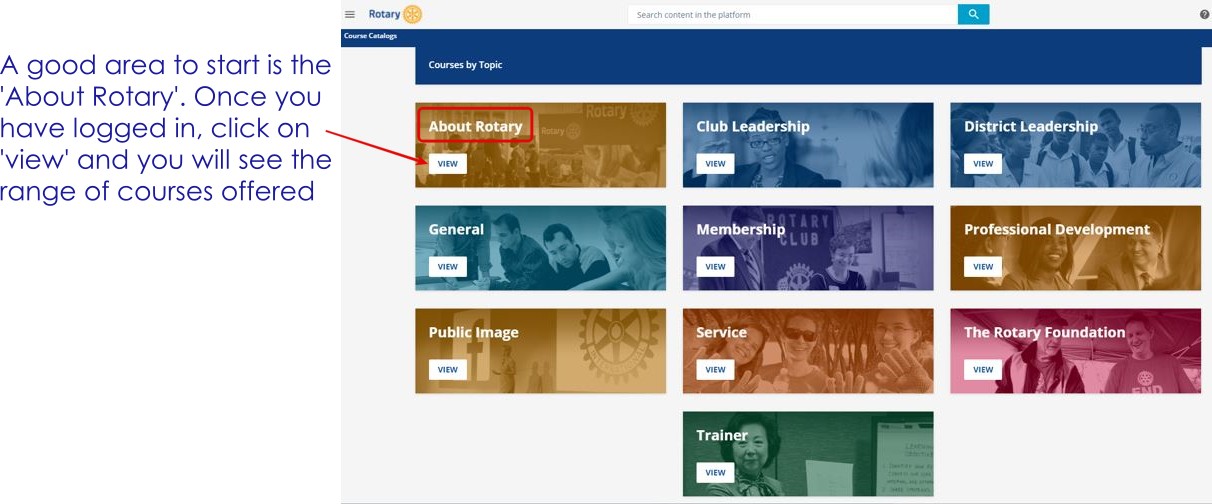 Once you click on 'About Rotary' you will see this screen: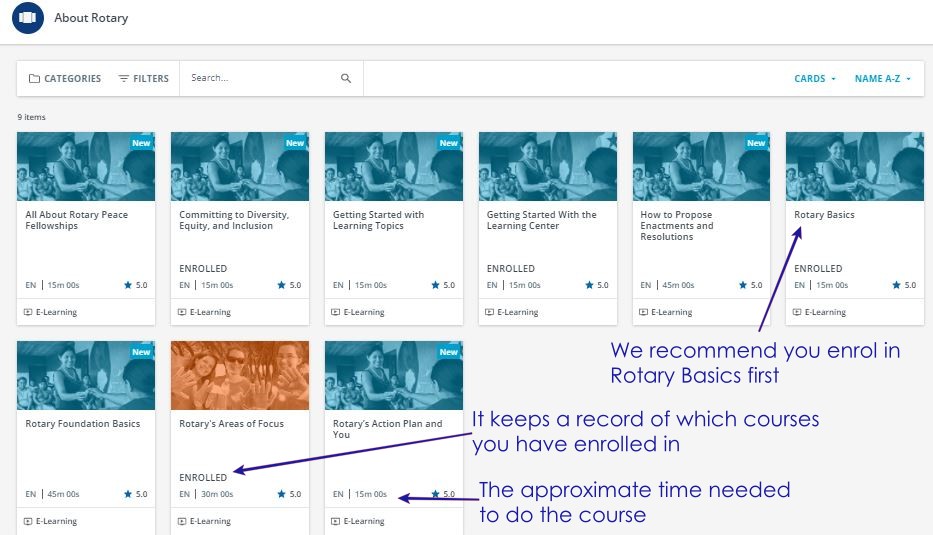 You may also wish to learn by role, ie. new member.