MyRotary
1. Accessing MyRotary
As the name implies, the MyRotary site retains details and information that is specific to you.
If you are a first-time user, you will need to register for an account. Log into the MyRotary website, click on 'Register for an account' and follow the prompts.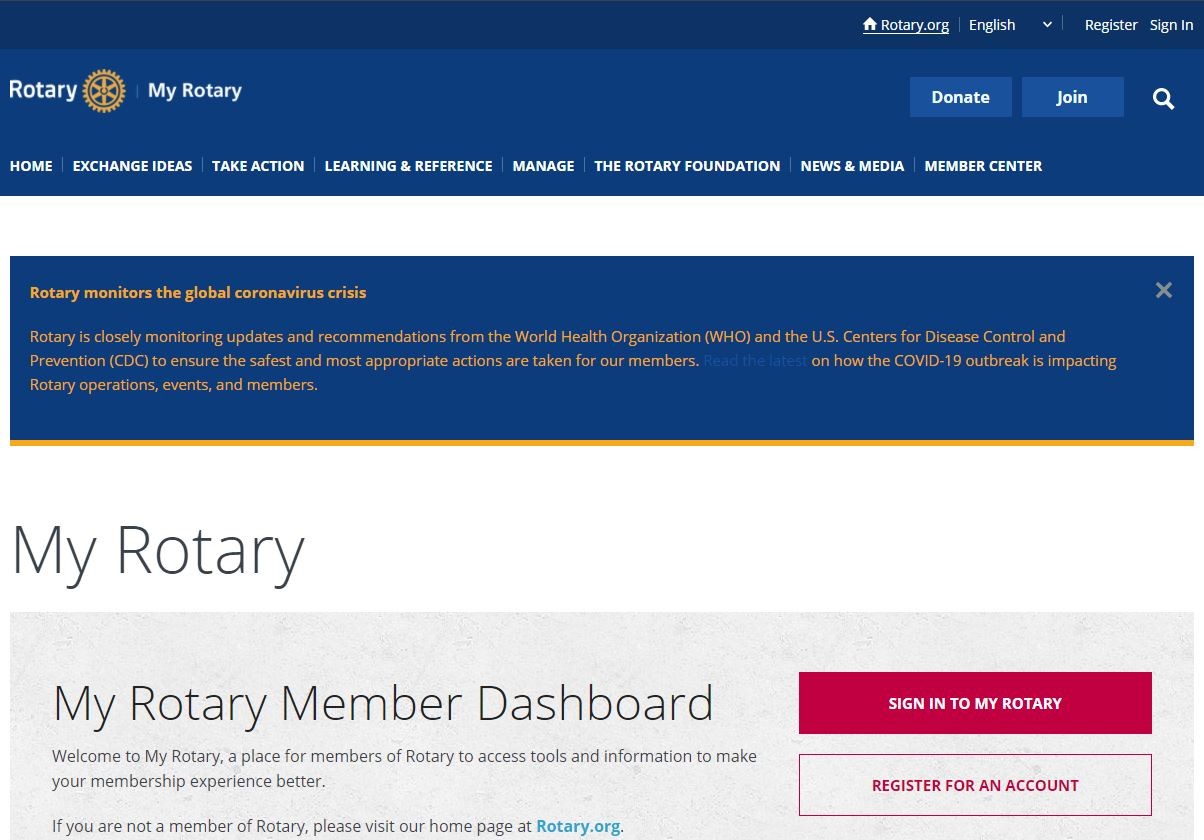 The next time you use the MyRotary site, sign in with your username/email and password that you created. If you tick the 'remember me' button, your username will be retained and you simply have to put in your password in order to access the site.