District 9675 website 'MyDistrict'
4. Where is my information?
Once you have logged in to the District Website you can access your personal information. This will enable you to check your details are correct and change your password if necessary.

Go to Member Area and you will see this page.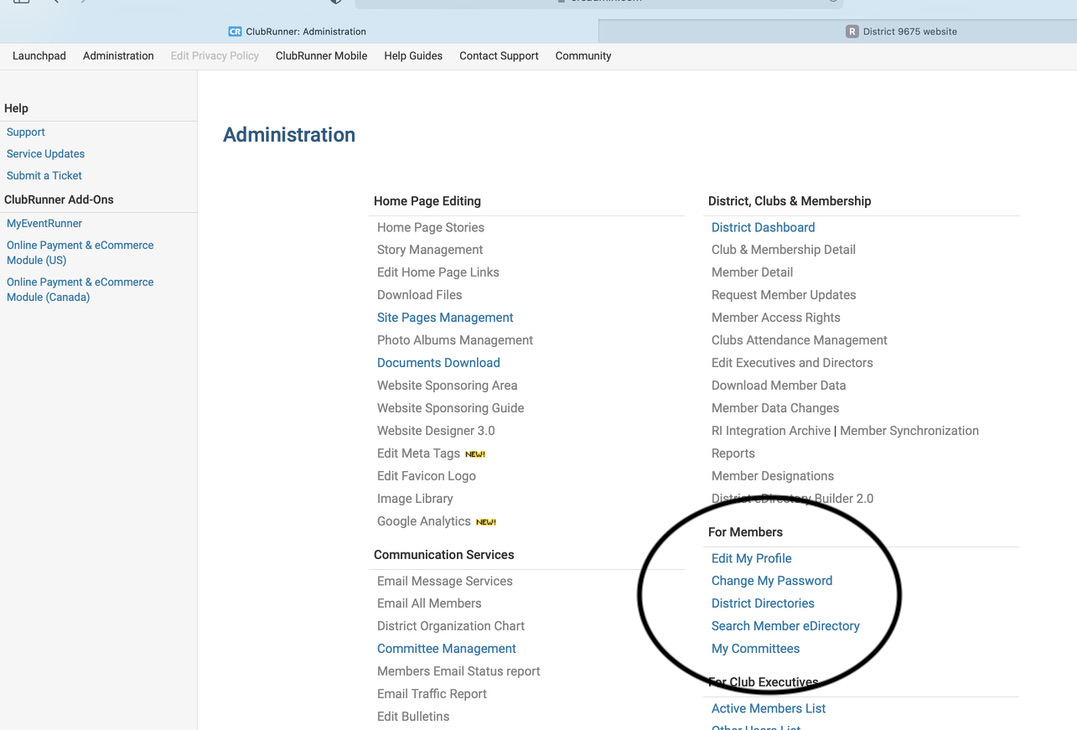 You have access to any items that are in blue. This varies from member to member depending on admin rights.