Print book
District 9675 website 'MyDistrict'
| | |
| --- | --- |
| Printed by: | Guest user |
| Date: | Saturday, 2 December 2023, 5:12 PM |
1. What is this thing called 'Club Runner'?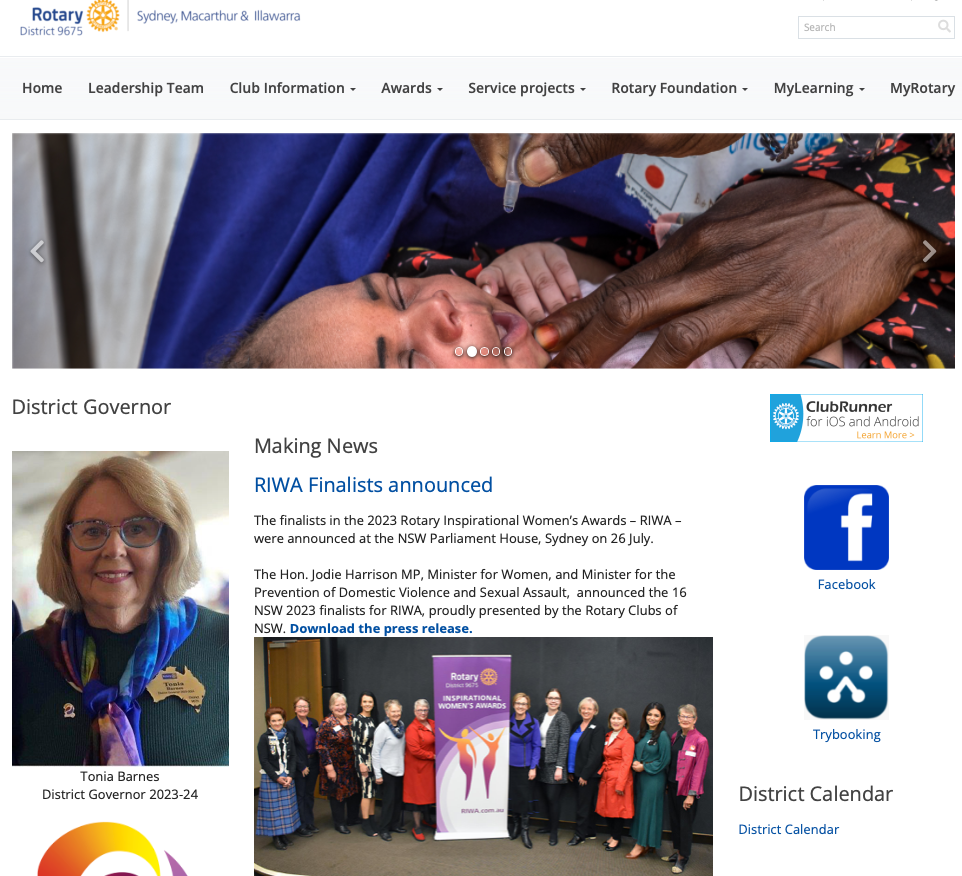 The District website is built on a platform called 'Clubrunner'. This is the platform that My Rotary uses and a number of clubs operate Clubrunner sites.
Clubrunner is an integrated membership platform comprising most of the services a club needs to operate. In one platform the club is able to engage, connect, build a web presence and communicate with members.
Clubrunner is built around the workings of a Rotary Club and District. Personal data can be updated on your Club site (if your club is using Clubrunner) and this will also update on the District site and MyRotary. Presidents, Secretaries and Membership chairs have permission to update at District level.
It is important that your information is up to date. Publications such as the District Directory gather information about Rotarians from the information on the District site. It also enables you to receive emails and other communication from District .
2. What is on the website?
It is important to be able to access the district website. There is up to date information on all the goings-on in the district. You can access the District Calendar and find information on District programs, such as RYLA. The website is your go-to place for information.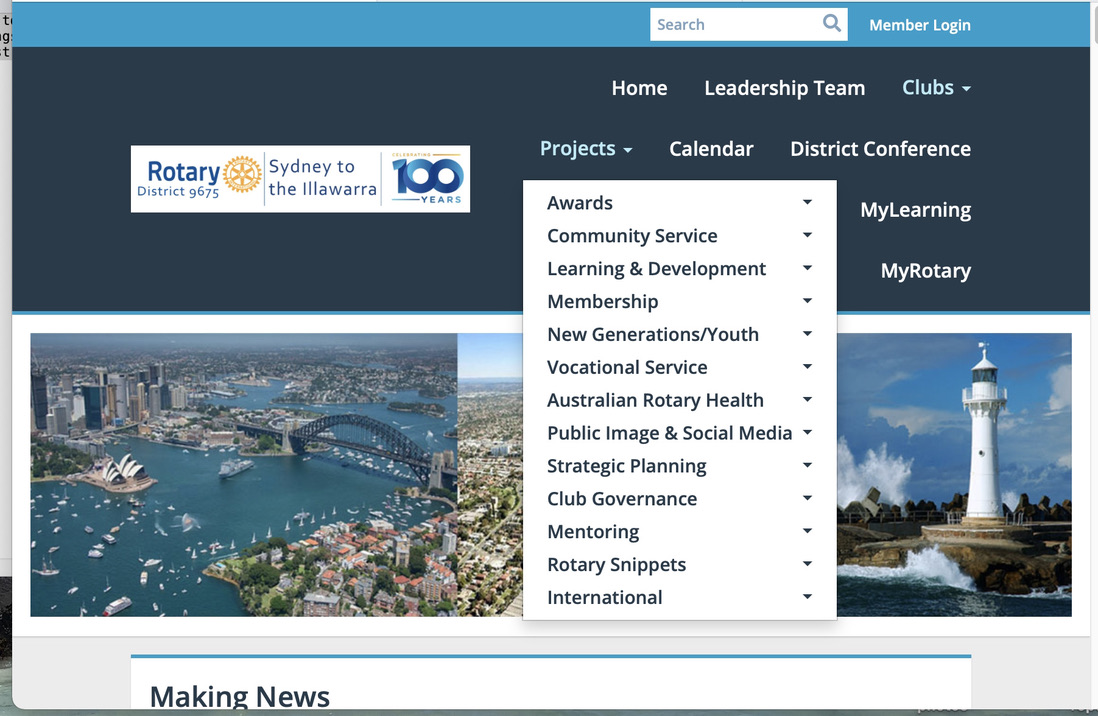 3. Logging on to the website
To log in to the website you need a user name and password. There will be someone in the club to assist you with this. You can create an account also. If you forget your user name or password you can retrieve them.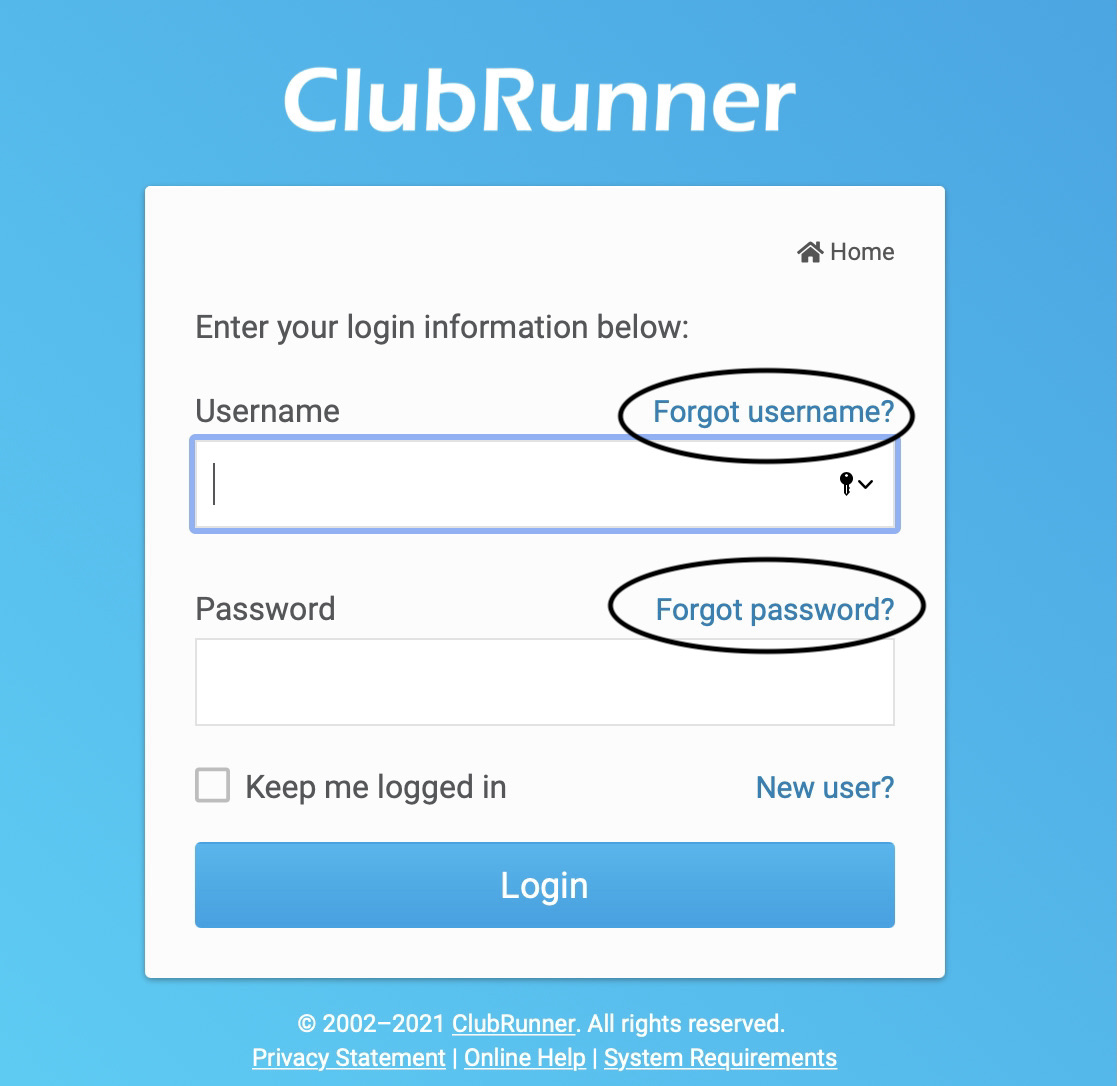 4. Where is my information?
Once you have logged in to the District Website you can access your personal information. This will enable you to check your details are correct and change your password if necessary.

Go to Member Area and you will see this page.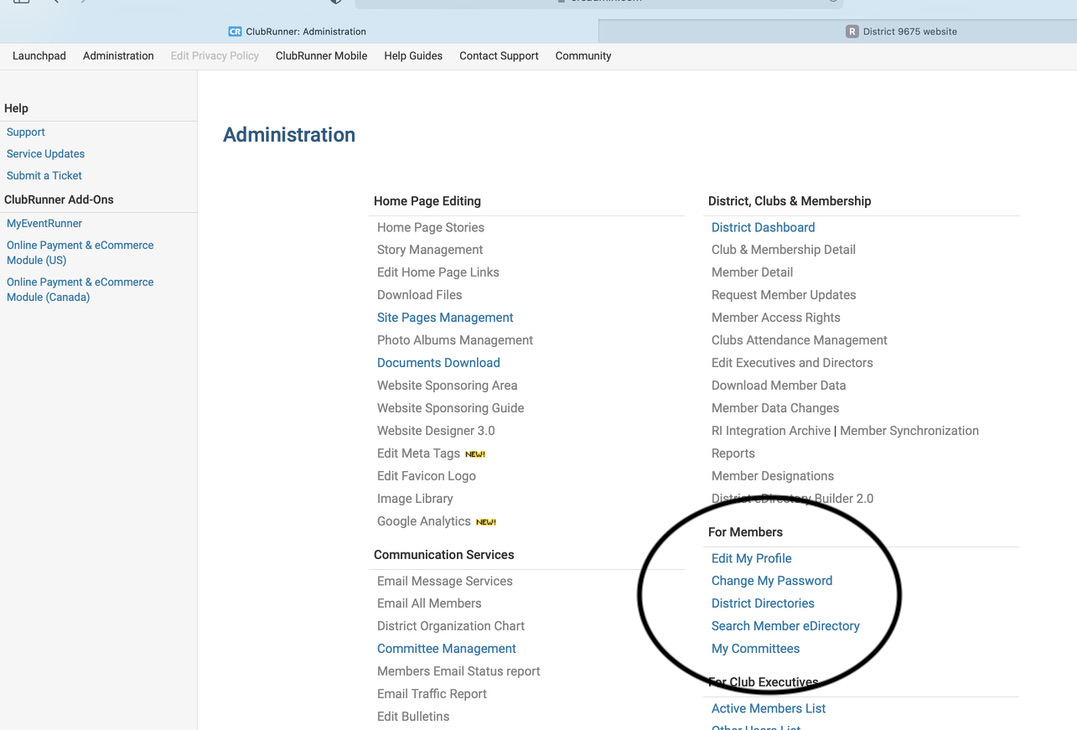 You have access to any items that are in blue. This varies from member to member depending on admin rights.