Print book
Overview of the District Leadership Team
| | |
| --- | --- |
| Printed by: | Guest user |
| Date: | Saturday, 21 May 2022, 12:00 PM |
1. District leadership and governance
These are the officers who are accountable and responsible for the overall operation of the District. They meet regularly to manage, can be weekly, fortnightly, monthly to ensure currency, accuracy, finances and priorities.
2. Assistant governors
Direct support and reporting between the District Governor, the President of each Club, their Boards and their members. Mentoring, counselling, accurate and timely communication to ensure information flows clearly, accurately and in a timely manner. Clubs directly report to Assistant Governors who directly connect and action with the District Governor and District Directors.

3. Committee of Association (COTA)
Committee of Association – COTA
This is chaired by the District Governor, usually meets monthly to address and ensure all business of the District is managed efficiently, all items are actioned in a timely manner, with the District Accounts presented and ratified at every meeting.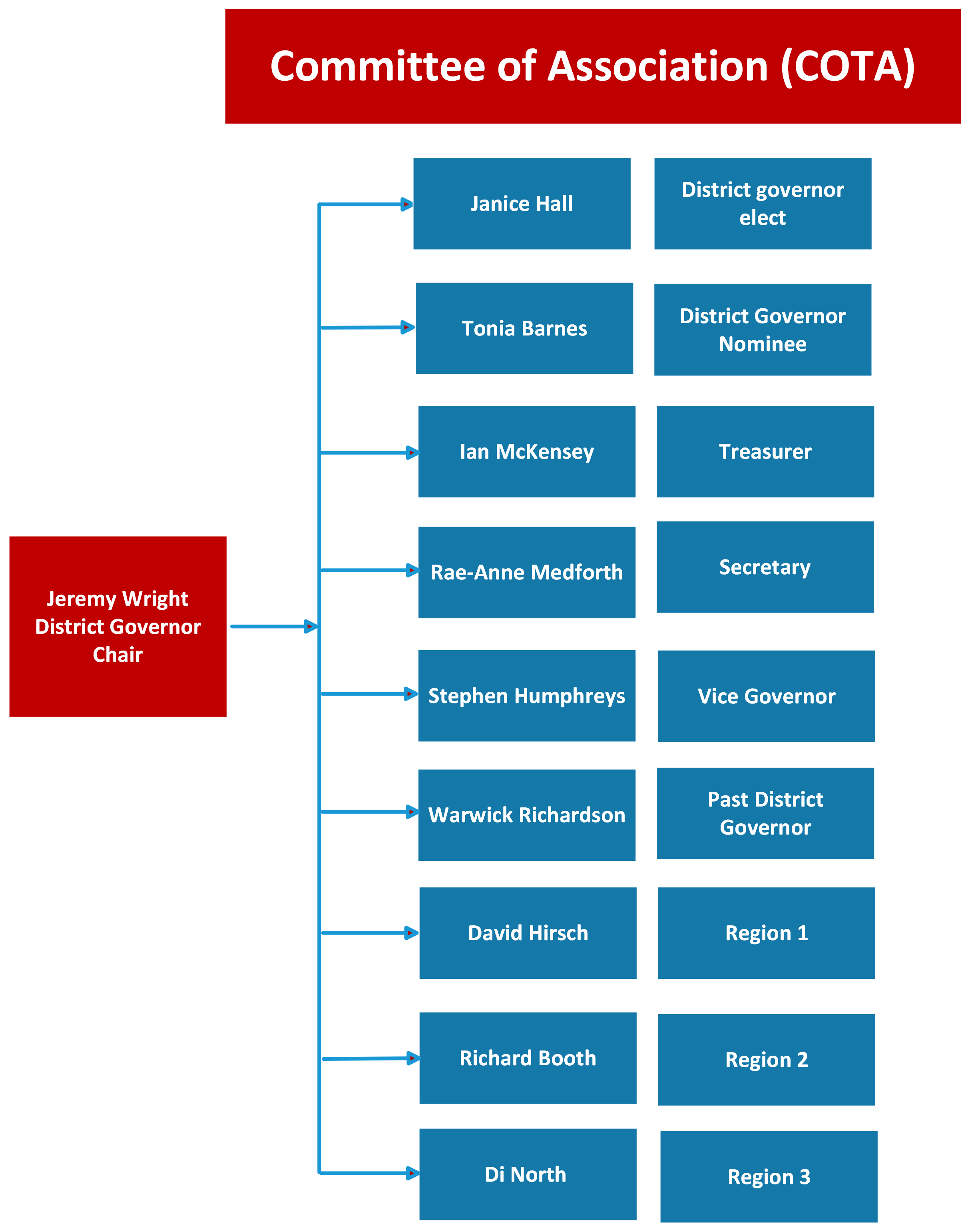 4. Governance committee
Responsible for all District policies, procedures and other accountable documents which need to be managed and kept up to date; to be in accordance with Rotary International Rules and Manual of Procedures – MOP.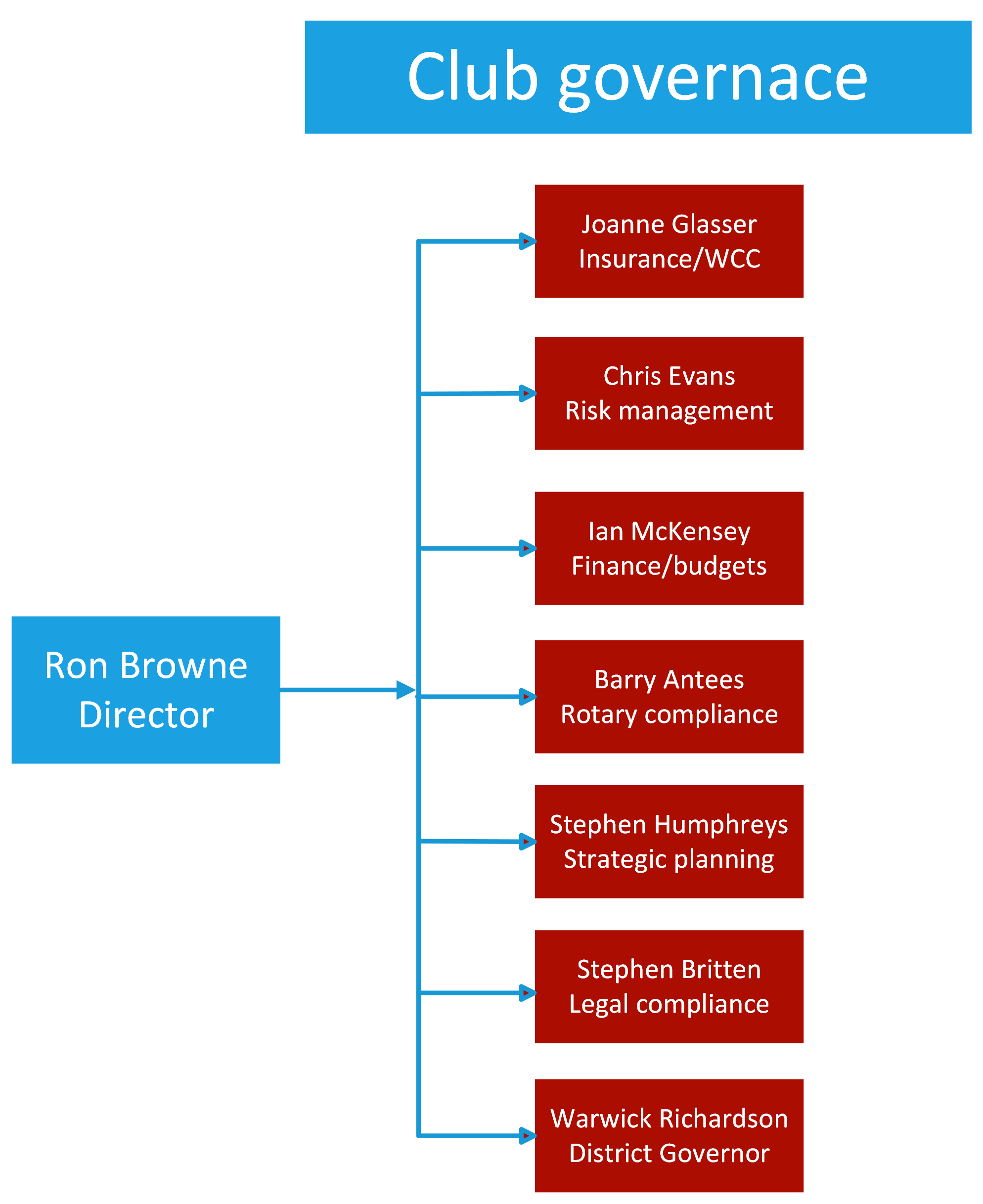 5. District appointments
These are positions/roles, who report directly to the District Governor and his team, where they do not fit with either of the above Committees and the Club District Committees/Chairs.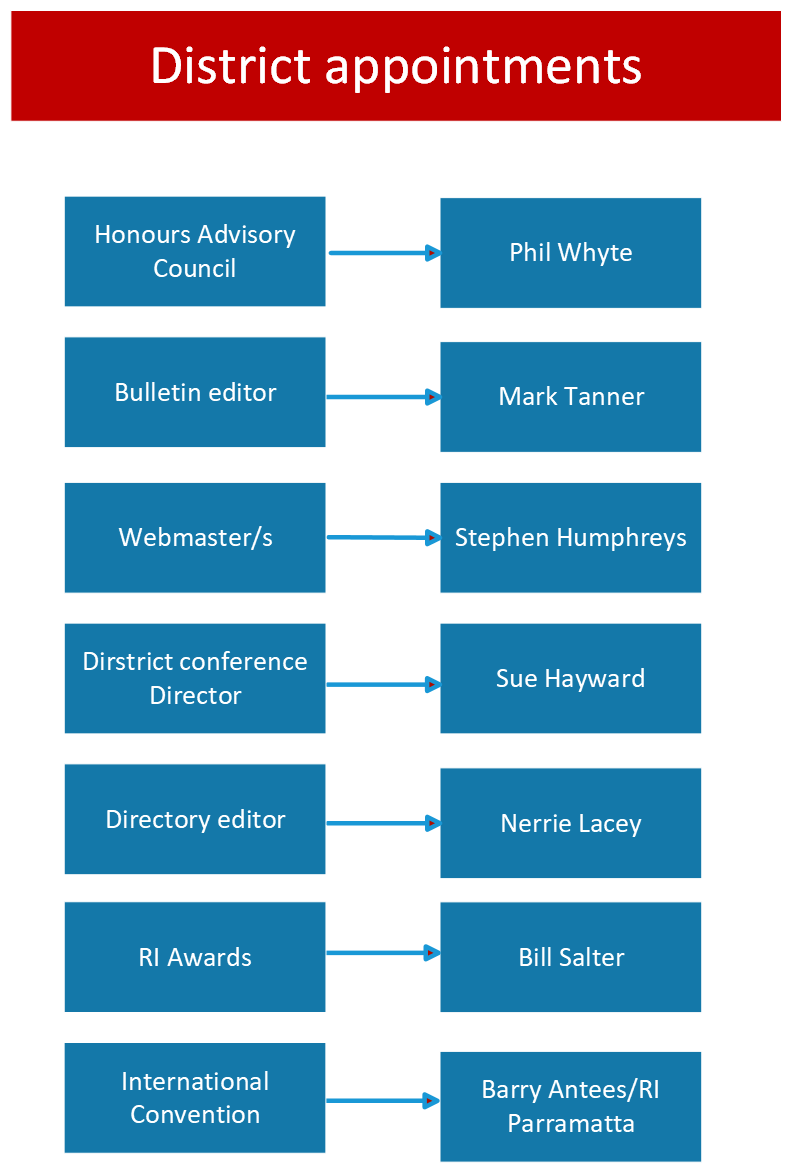 6. District directors
Directors will each have a portfolio, with team members fulfilling roles that support the Clubs in their various activities; especially for the President, Secretary, and Board members to the Club members. These Directors and their team members are to provide information, support in a timely manner through the various channels of communication in the District, eg. District Governor Newsletters; website, projects; diary dates for the District, and visits to Clubs etc.